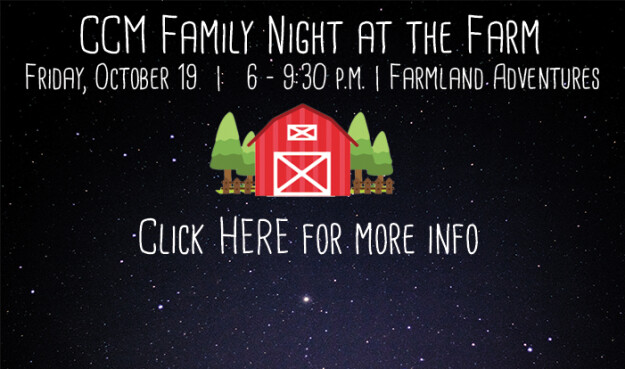 CCM Family Night at the Farm
Friday, October 19, 2018, 6:00 PM - 10:00 PM
CCM Family Night at the Farm
Friday, October 19 | 6 - 10 p.m.
The whole family is invited for an evening of good ol' fall fun at Farmland Adventures in Springdale. Pony rides and pumpkin patches are just a couple of the heart-warming fall traditions we'll share with one another. There's no better place to be than here, making memories with your kiddos and your church. Join us around the campfire at the end of the evening for some delicious smores! You will pay as a family when you get there.