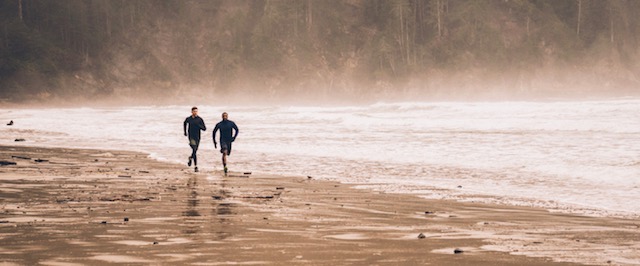 A Good Voice from a Good Heart

"Today is the day," my dad said as Linda from housekeeping entered the room on her early morning cleaning rounds. Linda clarified, "You're having your surgery today, Mr. Dennis?" "Yes. They are about to come get me and take me down to surgery." With conviction Linda said, "I'll be praying for you." Linda from housekeeping is quite the encourager. The week I stayed in the hospital with my dad, I never saw an "official" hospital chaplain. To be honest, we didn't need one, Linda was both housekeeper and "unofficial" chaplain offering encouragement and prayer each day. She uses her voice to speak what her heart is full of and her heart is full of "love."

Voices are terribly important. In one sense, voices are important because when voices are taken away, or muted, we've failed to fully recognize the sacredness and dignity of one's personhood. Tragically, we've seen this played out over and over again in history with oppression regimes and social injustices. The muting of voices occurs in order to keep people in their place. Sooner or later, those voices will rise up against the evil oppression in our world. Many times, the response to oppression is violent. At other times, peaceful demonstrations or movements seek to change systems of oppression and injustice, as the #MeToo Movement has done to give voice and seek justice against those who took advantage of their power.

Voices are also important because they give us identity. For example, a baby knows the distinct sound of his or her mother's voice even before being born. In addition, a mother and father can recognize the crying voice of their child above all other crying voices. In somewhat the same sense, we often recognize the familiar voices around us even if we don't see the person to whom these voices belong. For example, I can recognize the voices of family, friends, and coworkers in the kitchen, the coffee shop, or in the hallway before I see them. Their intonation, pitch, volume, accent, common phrases, and rate of speech give them away.

Jesus says that there is something else that our speech gives away. Our speech gives our heart away. "For whatever is in your heart, determines what you say. A good person produces good things from the treasury of a good heart, and an evil person produces evil things from the treasury of an evil heart," says Jesus (Matthew 12:34-35, NLT). When Linda from housekeeping entered my dad's hospital room each day, it didn't take long for her heart to be revealed through her speech. Her good and uplifting speech came from the treasury of her good heart. I wish everyone could have a Linda from housekeeping if they find themselves in the hospital. She is the real deal! The secret for Linda was that she spoke with a specific accent. I'm not talking about her very recognizable southern accent. Linda spoke with the accent of the Holy Spirit.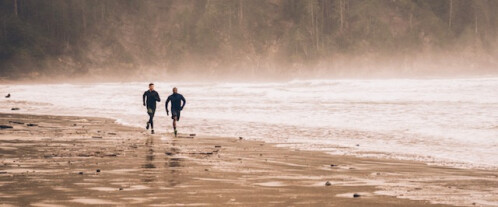 On his last night with his disciples before his arrest, Jesus said to his disciples, "When the Father sends the Advocate as my representative—that is, the Holy Spirit—he will teach you everything and remind you of everything that I have told you" (John 14:26). Bear in mind that Jesus had just told his disciples, "Love each other. Just as I have loved you, you should love each other. Your love for one another will prove to the world that you are my disciples" (John 13:34-35). So, what do you think the Holy Spirit wants to teach us and remind us of? Love. In fact, in Galatians 5:22-23 where Paul writes about the fruit of the Holy Spirit, he says the fruit of the Spirit is love. The expression of Holy Spirit love is "joy, peace, patience, kindness, goodness, faithfulness, gentleness, and self-control."

I don't know about you, but I believe this is the kind of speech needed amid the unfriendly, if not hostile, voices we often encounter today. I believe that there is a craving for voices of love. In fact, I've been tuning in more to the voices whose speech is filled with the accent of the Spirit, like Linda and others like her. Voices that demean, put down, belittle, and seek to destroy, I listen to in order to hopefully discover the source of their pain. It might be that they hurt because they have not been heard. But for those who speak just to take down others for their own pleasure, I don't allow those voices to find a home in my soul. As a sacred person, neither should you. You are worth too much.

I've thought a lot this week about whose voice (or voices) it is that speaks words of love and affirmation over Linda that she may, in turn, speak with such a voice over others. I have no doubt that Christ has spoken, and continues to speak, to her through the Holy Spirit. In addition, I have the strong inclination that a community of faith plays a large role in speaking good things over Linda—a community of faithful Holy Spirit people who love her as Jesus loves her. Oh, that all people had such a community!




Two important voices in my life are the voices of an architect and someone who works in human resources for a local company. We are in what John Wesley would call a "band" (not the musical kind for obvious reasons). We watch over one another in love and speak over one another with voices of encouragement, affirmation, forgiveness, and prayer. Through my two brothers in Christ, I'm learning more deeply how to speak with the accent of the Holy Spirit! In fact, being a part of this New Room Band is the most significant part of my spiritual formation. (If you want more information about becoming a part of a New Room Band, contact Susan Williams at ).

Will you join me in praying that we all might have good voices full of the Holy Spirit? Come, Holy Spirit! Continue to make us a community filled with good voices that come from the treasury of good hearts. Give us the accent of the Spirit so that our speech may be filled with your kind of love. Amen!

God's Holy Spirit be upon you all!

Steve Pulliam,
Executive Pastor