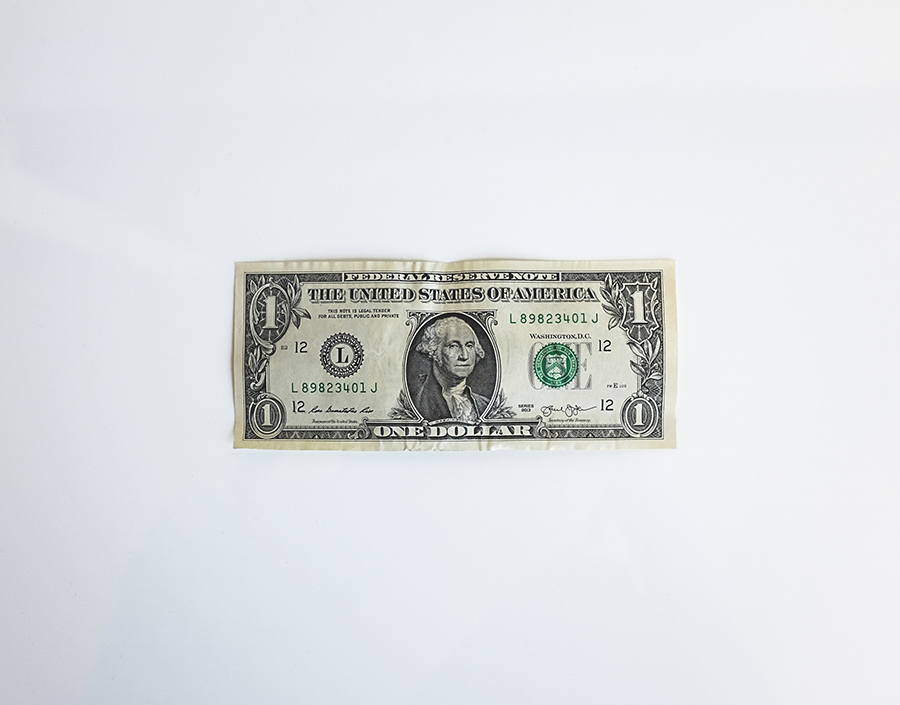 Tithing: A Personal Experience
Dear Church,
Have you ever tuned out (or even stayed home) when the sermon focus was tithing? It can be easy to think that in a congregation the size of Central "everyone else" is giving so my portion surely won't be missed. But according to the Barna Group, only 5% of Americans tithe, or give, 10% or more of their income. Imagine the impact Central could make in our community and even around the world if we all gave – and gave joyfully and generously! The giving of our financial resources is just as much a part of the spiritual formation process as worship, Bible study, prayer, service, and partaking of the sacraments. So perhaps the "generosity gap" isn't a money issue at all, but a matter of faith – faith in God's provision and faith in God at work through the ministries of Central. The blog post below was written by a Central family who committed years ago to trust God and give faithfully to His work at Central.

---


One of the best financial decisions my husband and I ever made was to give our money away. Really? Yes, really! Not all of it, of course. Like most of you reading this, we've had children, a mortgage, car payments, college tuition, and a retirement to fund. Giving all our money away would be irresponsible. And we are nothing if not responsible. Practical and pragmatic, we understand the need to save. We don't like to incur debt.

So I will admit that in the beginning, the thought of giving money away seemed as counterintuitive to us as it may seem to you. But once we took the leap of faith and began giving to our local church, we never really looked back. Giving quickly became a non-negotiable part of our budget. Surprisingly, we discovered that as we loosened our grasp on it, money soon lost its grip on us. Generosity bloomed from a tiny seed of obedience.

In case you're wondering...yes, over the years, we did without some things we wanted, we took some budget vacations, and we kept cars longer than we might otherwise have. Yet today I can honestly say that giving has not been a burden. Quite the contrary - giving has been a privilege. More importantly, giving is an act of worship - a way of placing our trust in the God who created and redeemed us, rather than putting our hope in what we can buy or how much we can save.

Some Christians look to the Old Testament tithe (10%) as the standard of giving. Others claim we are no longer bound by that. Some argue that percentage giving should be based on gross income; others base it on net income. I'm not interested in those debates because I know this simple truth: we cannot out-give God. His love and generosity are immeasurable. How can we not make sacrifices to share that goodness?

As He did with the loaves and fishes, Jesus can take our seemingly small gifts and use them to impact countless others. If Central is your faith community, you have the opportunity to join together with your church family to make a difference. Your giving to the operational budget feeds the hungry, helps the homeless find housing, restores dignity to those who have been victimized or marginalized, and impacts people around the world in places like Uganda, Cuba, and the Amazon. When you give to the operational budget, you support pastors and staff who preach the hope found only in Jesus Christ, who disciple children, students, and adults to grow in Christ-likeness, and who lead us in declarations of faith through liturgy and song. Your gifts train Stephen ministers, provide congregational care, and reach college students. Your dollars maintain church buildings. But more importantly, they equip each one of us to be the church - to offer hope to a broken and hurting world.

Generous giving pleases the heart of God. Generous giving grants purpose to life. Generous giving helps make Christ central to life for those in northwest Arkansas and around the world. The Apostle Paul wrote this to Timothy, his young protégé: Command those who are rich in this present world not to be arrogant, nor to put their hope in wealth, which is so uncertain but to put their hope in God, who richly provides us with everything for our enjoyment. Command them to do good, to be rich in good deeds, and to be generous and willing to share (1st Timothy 6:17-18).

As followers of Jesus, let us heed these words, place our hope in Him, and be known for our generosity! Thanks be to God for his indescribable gift (2nd Corinthians 9:15).


- Anonymous Central Member