The Pastor's Corner: The Story of Christmas
This week we hit the pause button on The Story so we can focus on Advent and Christmas. That's one of the great things about doing this 31-week journey through the Bible---we'll actually have two Christmases this year! We'll celebrate Christmas next month, then again in The Story with Chapter 22 on March 13th. Maybe this is the year to leave the tree up until March or keep the Christmas music playing – you finally have a good excuse!
Of course, for Christians, Christmas is far more than one day; the entire season of Advent is critical to prepare our hearts for the coming of Jesus into the world. In fact, that's what the word Advent means – "coming" or "arrival." Beginning this Sunday, we'll seek to understand why the coming of Jesus makes such a big difference in the world and in our lives. Each week we'll be focusing on a different character of Christmas to help us get ready for Jesus' arrival, starting with Gabriel.
Although we're taking a break from The Story on Sunday mornings, I do hope you won't take a break from being in the Word. If you're looking for a way to stay connected, how about an Advent Reading Plan to guide your time in the Scriptures? Here's an option I found that I'll be using: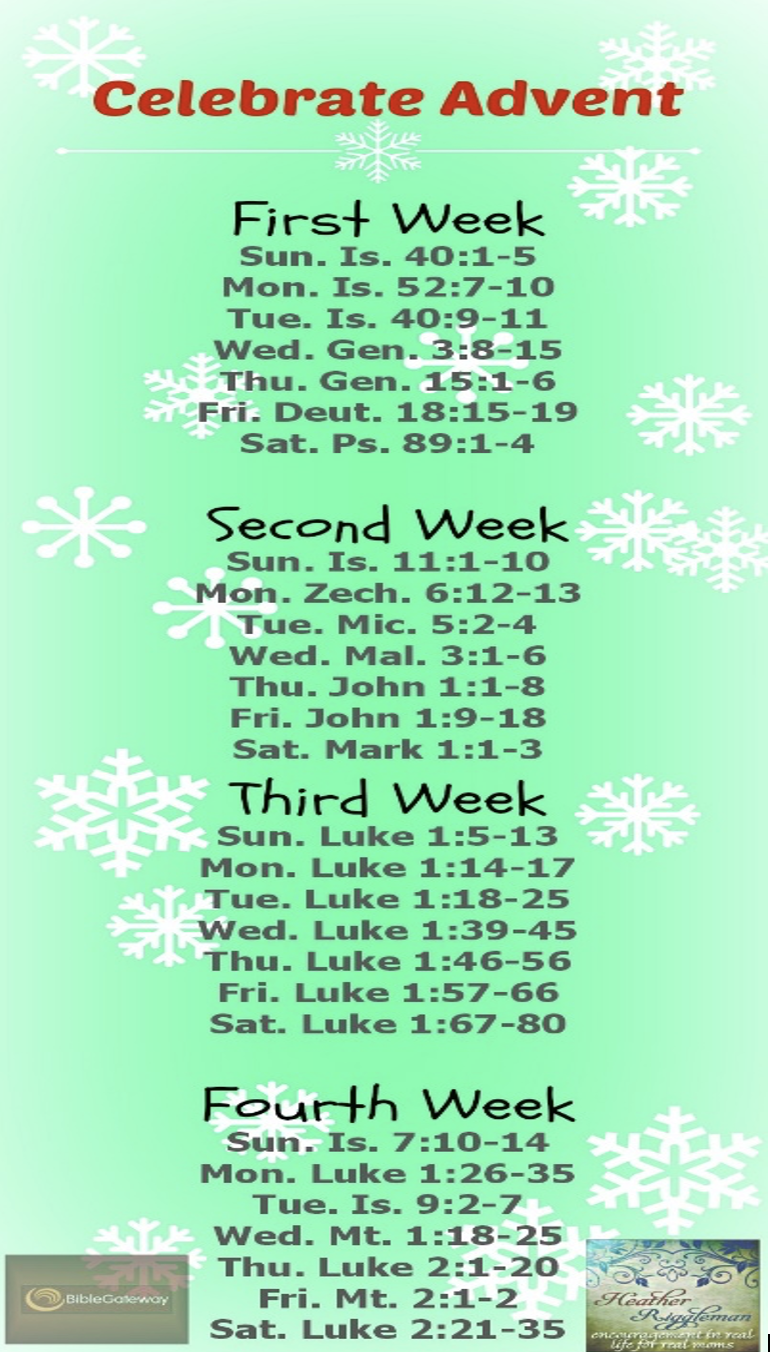 I hope you have a wonderful Thanksgiving and take some time to give thanks to God for his many blessings. One of those blessings for me is certainly the honor of being your pastor; Ashley and I count it a true joy to walk alongside you on your journey of faith. Take care and God bless!