The Pastor's Corner: COVID Update
COVID Update
I wanted to give you a quick COVID update as it relates to us here at Central. Your Board of Trustees met earlier this week to review our mask policy and consider any changes. The good news is that every marker we've been looking at is moving in the right direction. Active case numbers for Washington County, daily new cases in the county, hospitalizations in Arkansas, and Fayetteville School district case numbers are all going down in a fairly dramatic way. Below are just a couple of the trends we've been keeping up with: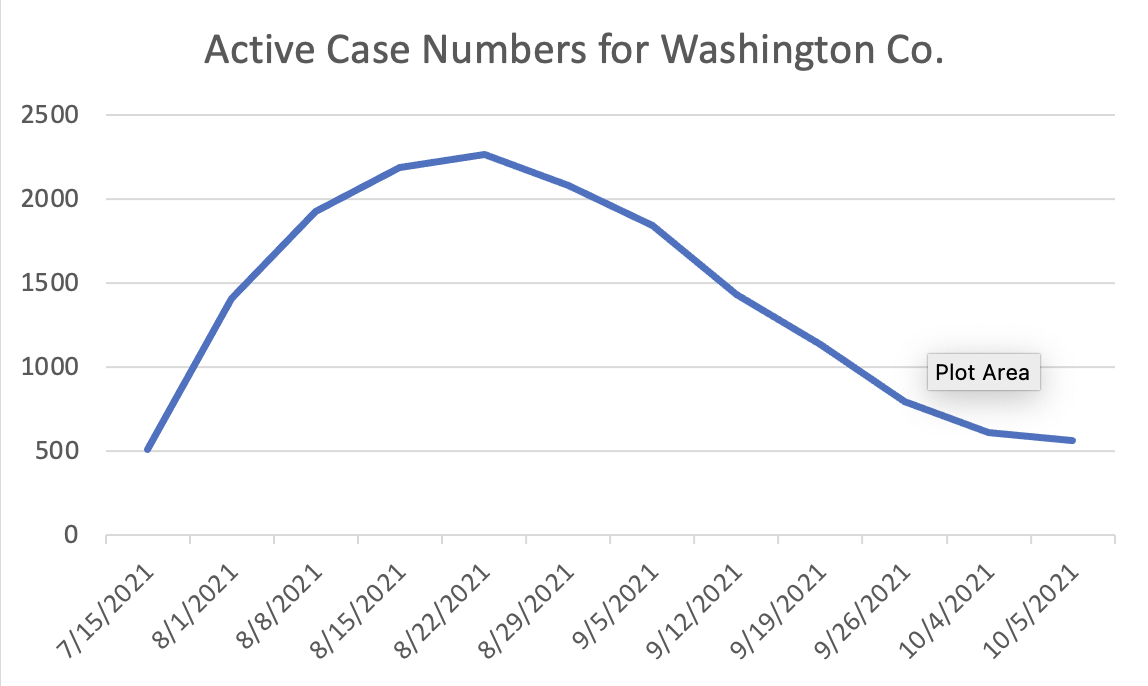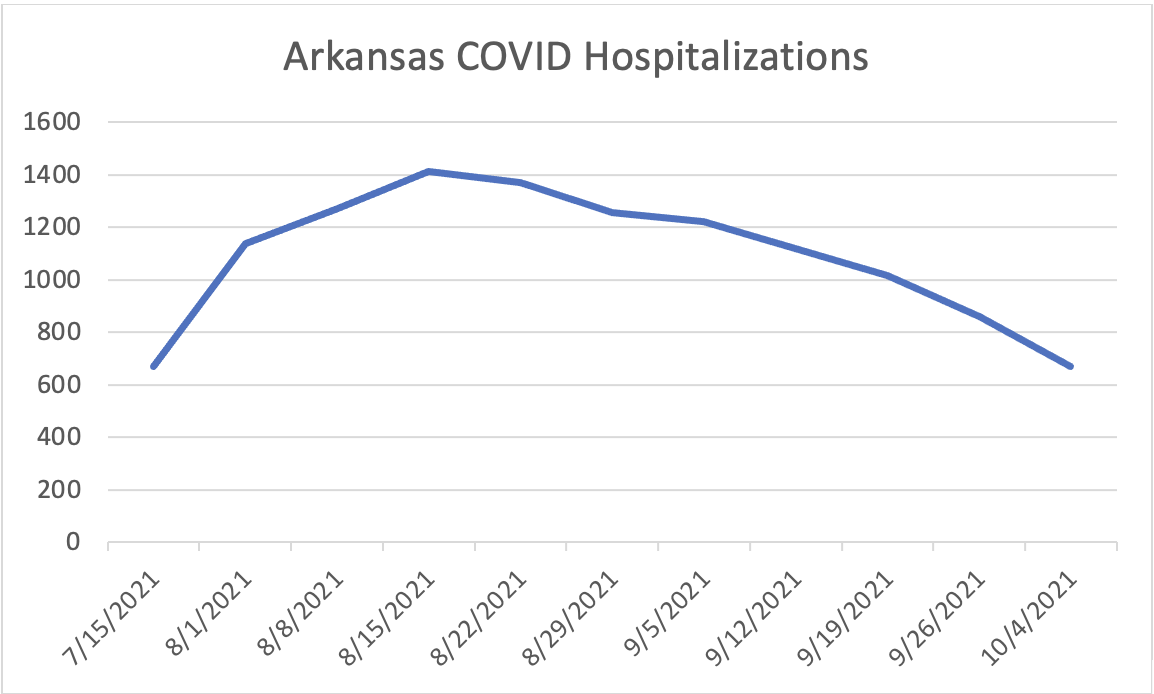 These trends, if they continue, will lead us to changes in our COVID mask policy sooner rather than later. We are watching the numbers carefully with the hope of making a change in the coming weeks, certainly by the end of this month. At the same time, if these trends are reversed over the coming weeks and the numbers begin to rise again, we will keep our current policy in place.
Now, on to other matters. I hope things are going well for you as you journey through The Story. This past Sunday I asked the question, "How's it going for you so far?" If you have a story to share about what God has already done or a way he has spoken into your life through this experience, I'd love to hear from you – would you be willing to email me and let me know? This Sunday we get to the edge of the Promised Land only to see how fear can overtake faith and cause major detours on our journey. Hope you can be here as we explore this portion of God's Story and our story together. Have a great weekend and see you Sunday!