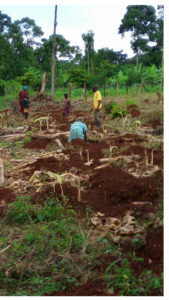 Central has had the privilege of serving in Uganda for the past 10 years, and the Uganda Project is still going strong! One of our ministry partners in Uganda is Pastor Edward Magumba of His Mercy Church in the Jinja District. Central has been instrumental in helping create and sustain a school and orphanage run by Pastor Edward and his staff. Recently, we checked in with him to see how things were going. He had this update for us:
Within the last year Central UMC provided funding for a matooke farm. Matooke is a starchy banana fruit in Uganda. Cooked matooke is one most common dinner dishes, especially in the southern regions of Uganda. The farm is set up to be an income project for the church. Pastor Edward shared, "With low incomes among our people (including low tithes and offerings to the church) the income produced from the matooke sales will help with church operations, helping the sick and poor and with evangelism and church conferences. The farm will also act as a model farm where our people can come and learn the best farming practices."

Pastor Edward went on to explain that they have planted 550 matooke in the garden so far and are anticipating an initial harvest of about 80 percent in upcoming months. After the initial harvest they hope to harvest fifty to one hundred plants every month or two.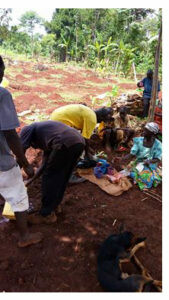 Each time a plant is harvested about eight dollars will go to His Mercy Church.

Help One Now continues to work with sponsorships for each child at His Mercy School for Orphans and Vulnerable Children and are building a girl's dormitory for those girls who have to travel for schooling. If you are interested in sponsoring a child or giving for the dormitory please give at helponenow.org.

Thanks Central for being the hands and feet of Christ in East Africa!

-Chris Thornton
Missions Advisory Council Member
Central UMC