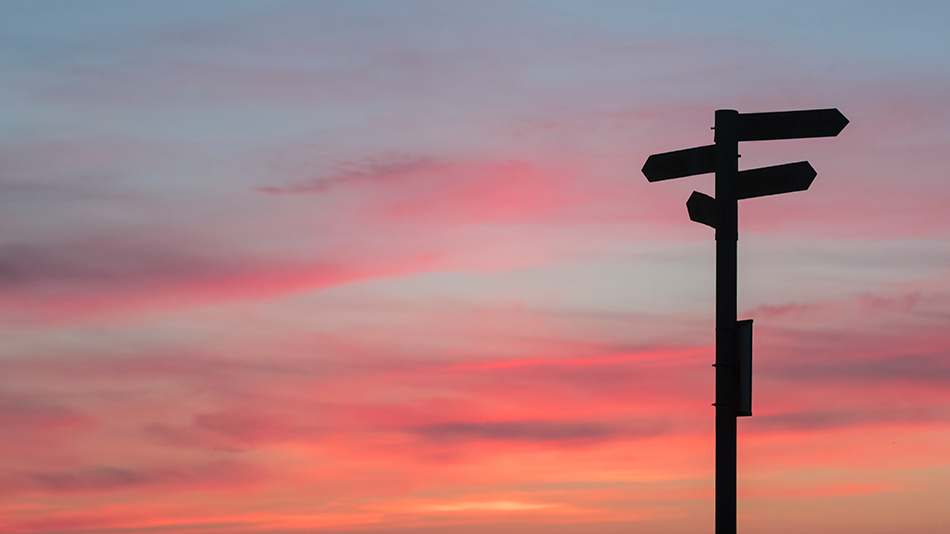 Standing Firm, Moving Forward: Part 6
What's Next?

The United Methodist denomination will make important decisions on February 23-26, 2019 as the specially called General Conference convenes in St. Louis, Missouri. Delegates from all over the world will vote on the church's stance regarding human sexuality and same-gender marriage. General Conference is the only body that can make decisions for our denomination or changes to our Book of Discipline. The petitions have been submitted and are under consideration by the delegates. The Church's Judicial Council meets October 23, 2018, to rule on the constitutionality of the submitted petitions.

Until February 2019 all United Methodism is in a "wait and see" mode. What is next for our congregation, Central United Methodist Church of Fayetteville, Arkansas?

Lead with Love

First and foremost, our congregation will lead with love. We will offer consistent, gracious hospitality and welcome all people to worship in our congregation and actively participate in the life of the church. We want the LGBTQ community and our friends and family members who are gay to know they are loved, respected and included in our church community.

We will focus on what we are "for". Too many church leaders start with what they are "against." So, what are we "for?" We are for love and hospitality for all people. We are for God's design for marriage and family. We are for building strong, lasting marriages. We are for strengthening and blessing families. We are for singleness for those who are called to be single. We are for Jesus Christ. We are for the authority of the Bible. We are for the spread of scriptural holiness. We are for the ministry of the Holy Spirit.

We will not be distracted by this denominational debate from the ministry God calls us; to reach the people of Northwest Arkansas with the love and grace of Jesus Christ so that they know him as Lord and Savior and find salvation and newness of life.

Summary of the Three Plans

There are three plans coming before General Conference 2019. The following link provides detailed descriptions of the three plans and an information piece provided by Arkansas Bishop Gary Mueller (click here). Below, I provide a brief summary highlighting the sections of the plans that affect our church. To understand the broader impact on our annual, jurisdictional and general conference please read the detail of these plans.

Traditional Plan


Maintains the United Methodist Church's current stance on sexuality and the definition of Christian marriage between one man and one woman.
Requires bishops, annual conferences, and Boards of Ordained Ministry to certify they will uphold, enforce, and maintain disciplinary standards regarding marriage and ordination.
Provides measures to ensure increased accountability by clergy and bishops.
Allows local churches that disagree with their annual conference's decision to withdraw from the denomination.


One Church Plan


Removes current language in The Book of Discipline that states, "The United Methodist Church does not condone the practice of homosexuality and considers this practice incompatible with Christian teaching."
Changes the definition of marriage to a monogamous relationship between two adults.
Gives pastors the authority to perform same-gender weddings and congregations the right to determine whether same-gender weddings can be held in their facilities.


Connectional Conference Plan


Creates three 'Connectional Conferences' (Progressive, Unity and Traditional) based on theological perspectives related to accountability, contextualization and justice perspectives.
Allows annual conferences, congregations, pastors, and bishops to choose which connectional conference they will align with.
Requires eight constitutional amendments for implementation.


How will the passing of one of these plans affect Central UMC Fayetteville? Below, I provide an educated guess at how our church will need to respond.

If the Traditional Plan passes, our current policy on same-gender weddings and ordination will not change.

If the One Church Plan passes, our church will have a congregational vote in 2020 to decide whether we will host same-gender weddings in our facility. Each of our clergy will decide whether they will perform same-gender weddings.

If the Connectional Conference Plan passes, all the constitutional amendments would have to pass annual conferences in 2020. If they pass, then our church would have a congregational vote whether to align with our jurisdictional conference or another connectional conference by July 2022. Our clergy would individually decide which connectional conference they will align with by July 2022.

In each of the above scenarios, some members of our congregation will be unhappy with the decision. Whether they hope for a more progressive or more conservative outcome, they may decide to leave our church.

It is my hope that the Traditional Plan passes. I believe the Traditional Plan upholds our church's long-standing theology of Christian marriage grounded on scripture and tradition. I believe the Traditional Plan is the best solution for Central United Methodist Church and will reinforce what we believe about the role of scripture, the Lordship of Jesus Christ and the power of the Holy Spirit. Many have asked me what my choice will be. If I am required to make a choice as an ordained clergy, I will choose to not perform same-gender weddings. If it comes to a congregational vote, I know our members will prayerfully consider their decision as a body.

- Dr. Jan Davis
Senior Pastor

Upcoming opportunities to learn more:

October 22, 2018 Congregational Information Session 6:00 p.m. Student Ministries Building

December 2, 2018 District Charge Conference 3:00 p.m. First UMC Ft. Smith

Updates on the Arkansas Conference website www.arumc.org