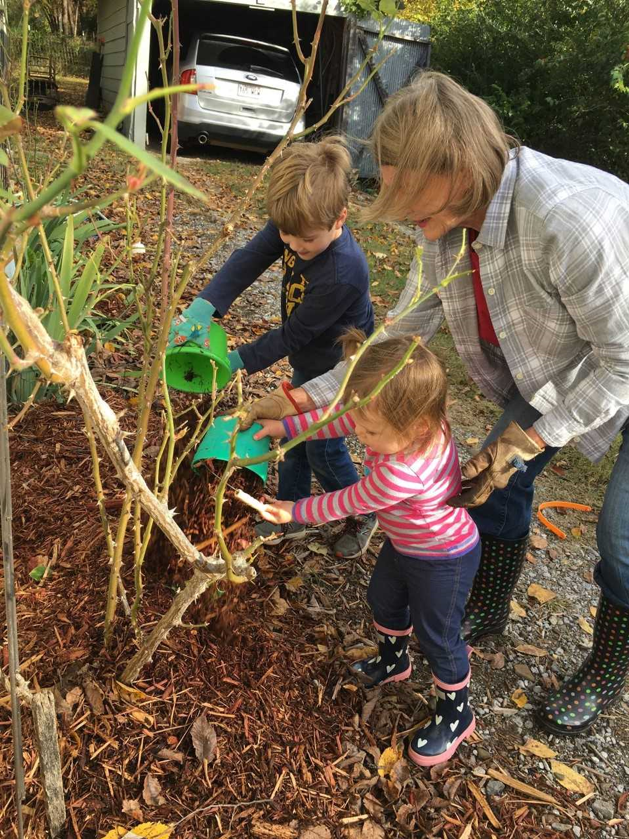 Serving 'Beyond Our Walls'
Seven years ago Pastor Jody Farrell suggested we do a community service day for our church members, a way to reach out to show our love to our neighbors – to go Beyond the Walls of our church building to serve others in need. It's just a few hours on two Saturdays each year and is always a blessing for those who serve, as well as those who are served. Over 120 of Christ's disciples gathered November third at Central's Activity Center to go be salt and light in our world, and I was blessed to deliver the message of why we go Beyond Our Walls:




Shalom Little Jesus(es). That's really our call as disciples of Jesus - to be more and more like Him. "And as we live in God, our love grows more perfect. So we will not be afraid on the day of judgment, but we can face him with confidence because we live like Jesus here in this world." 1 John 4:17 New Living Translation (NLT) And to do things like Him, right here in 21st century Fayetteville, Arkansas. To share His light, His message of a loving Father, offering forgiveness to the broken, healing to the hurting, welcoming ALL people into Gods kingdom, and serving others in ways that reveal His compassion and love. And we've got chances to do just those things today - every day.

As a teenager in the early 8os, a lot of us guys wanted to be like Eddie VanHalen – not like some poor 1st-century preacher and teacher. The cool hair, adoring fans, and a wild, exciting lifestyle. So I got a perm, a used guitar from a friend, and started partying like the boys from VanHalen. Thankfully, God rescued me from all of that; my hair was burned by the perm and wouldn't grow back, my friend wanted the guitar back, and that lifestyle left me lonely, lost, and deeply depressed - believing that life had no meaning or purpose. As I mellowed from Led Zeppelin to U2, my life was transformed as I realized what God wanted to do in my life as I listened to Bono singing from the song, Psalm 40:

"I waited patiently on the Lord
He inclined and heard my cry
He lifted me up out of the pits
and out of the miry clay"

It was then, after nearly 20 years' of searching for meaning, that I rediscovered a deeper faith in Christ. I realized from Jesus' teaching what the true purpose of life was:

To love God and to love and serve others.

Here was a rock star, Bono, giving his life and millions of dollars to do good, telling people about the power of God's love, serving the sick and forgotten who had HIV/AIDS, and working to end global poverty. It didn't hurt that Bono and Jesus both had awesome hair, adoring crowds, and crazy exciting lifestyles…

So today we've got a chance to live life's true meaning: To be like Jesus. To be like Jesus, we need to keep a few important things in mind:

Identity

Jesus was so sure of His identity as the Only Son of God that it framed the way he lived every moment of His life. We should be so confident of our identity as Gods' children and as His representatives, that we live a life of faith, hope, and love.

Unconditional Love and Forgiveness

Jesus offered unconditional love and forgiveness to all people, especially to the poor and marginalized - and we have chances to do that today in peoples' homes, at Hillcrest Towers, and all over our community.




ALL are welcomed into God's Kingdom

Jesus welcomed everyone into the kingdom of God. We can be like Him by welcoming people to our church while we're out at Lewis and Washington plazas this morning or whatever service job we are on.




Serving one another with Love

Jesus was a servant of others. The scriptures say He made himself nothing, taking the form of a servant, that he came not to be served but to serve, and that the greatest among us is the servant of all. So we can be like Jesus by serving others with love today, all over Fayetteville, at the trails, in peoples' homes, and wherever we are.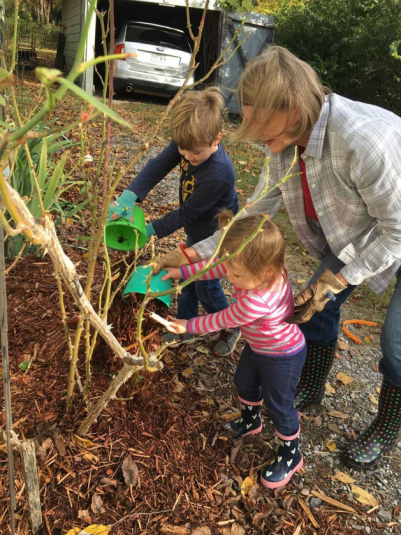 Be like Jesus today (and every day).

For His Kingdom,
Glenn