Navigating the Cultural Wave of Same-Gender Marriage, Part 1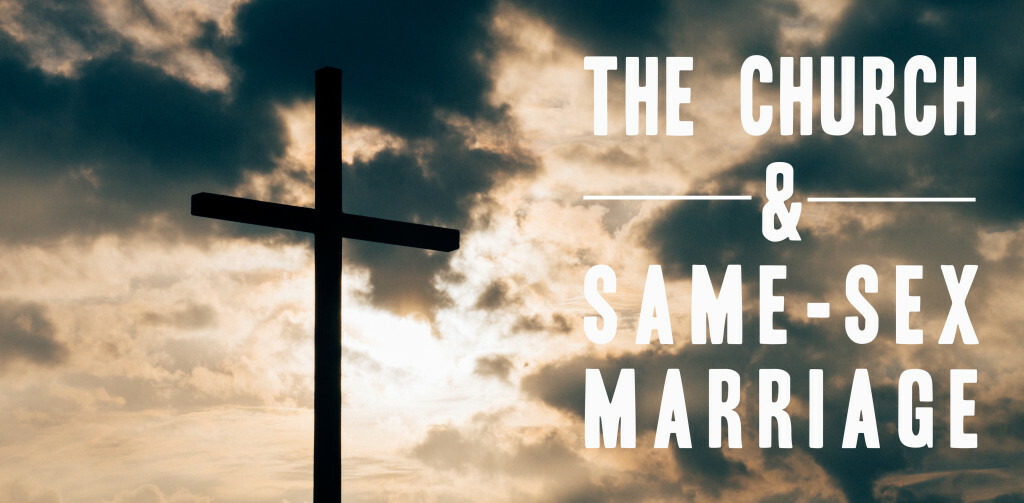 Unless you reside on an extremely remote island, you are aware of the Supreme Court's ruling on same sex marriage. Since that time many have asked, "What does this mean for the church?" Others have asked, "Does this change the way we understand marriage in The United Methodist Church?" The simple answer is "no." The Supreme Court does not define the understanding of marriage within The United Methodist Church, just like the Supreme Court does not define our understanding of baptism or Holy Communion.

Following the Supreme Court's ruling, Bishop Gary Mueller sent a letter to all United Methodist clergy in Arkansas. His letter reminded clergy and Boards of Trustees that United Methodist sanctuaries, buildings or property may not be used for same-gender marriages. In addition, clergy may not preside over same-gender wedding ceremonies. Both of these are clear violations of The Book of Discipline of The United Methodist Church. The reason for this stems from the United Methodist view of marriage. The Social Principles of The Book of Discipline affirms marriage as follows:


We affirm the sanctity of the marriage covenant that is expressed in love, mutual support, personal commitment, and shared fidelity between a man and a woman. … We support laws in civil society that define marriage as the union of one man and one woman (Para. 161b).


Under the heading of "Human Sexuality," The Book of Discipline reads,


We affirm that sexuality is God's gift to all persons. We call everyone to responsible stewardship of this sacred gift. Although all persons are sexual beings whether or not they are married, sexual relations are affirmed only with the covenant of monogamous, heterosexual marriage (Para. 161f).


In addition, The Book of Discipline goes on to say that the practice of homosexuality is incompatible with Christian teaching.

A number of people stand in disagreement with The Book of Discipline of The United Methodist Church. Within our own church there are some who celebrate the decision of the Supreme Court and hope that The United Methodist will change its position on same-gender marriages. Others strongly believe the current position of The United Methodist Church need not be changed in any manner whatsoever. Still others are uncertain and are trying to wade through and make sense of a very complicated issue.

Many have called and emailed asking my thoughts regarding same-gender marriage and the Church. In heart and mind, I am a United Methodist in the Wesleyan tradition. My doctoral dissertation focused specifically on Wesleyan discipleship within the United Methodist Church. Accordingly, I see scripture as the primary source for revealing the will of God for faith and practice, supported secondarily by tradition, reason, and experience.

Some point out that scripture does not have a lot to say about homosexuality. In fact, many will argue that Jesus did not specifically say anything about same-gender marriage. This is true. The gospels do not record Jesus saying anything about homosexuality. However, Jesus did define marriage as "male and female" (see Matthew 19:4; Mark 10:6). In fact, Jesus directs his hearers back to Genesis 1 and 2. God "made" human beings male and female. God also "said" the creative design for marriage is for the male and female to leave their families and become one flesh. God then "joined" them together in one flesh. Jesus affirmed these actions of the Father. It's important to note that the relationship of male and female reflects the unity and diversity of the Triune God (Father, Son, and Holy Spirit). Out of the love that exists within the Triune God creation comes forth. It's as if so much love exists between Father, Son, and Holy Spirit that the Triune God had to create in order to share that love with another. The pinnacle of the Triune God's creation is human beings who are created as male and female. Through the love between male and female relationship, humans become co-creators with God bringing forth new life. Again, husband and wife experience so much love between them that they "create" in order to share that love with their children. This has been the historical teaching of the Church throughout the ages.

It's also worth noting, that there have been times in the Church's history when she has had to stand against the current tide of the culture. Instead of allowing the culture to transform the Church, the Church is to be the transformer of the culture. John Wesley and the early Methodists were certainly such folks, often making them unpopular. Yet, God used them mightily! This is exactly what United Methodists are to be about today. The United Methodist mission is "to make disciples of Jesus Christ for the transformation of the world" (2012 Book of Discipline, Para. 120).

That being said, we seek to be in ministry to all people. In doing so, we bear in mind what we also strongly affirm as United Methodists:


All persons are individuals of sacred worth, created in the image of God. … We will seek to live together in Christian community, welcoming, forgiving, and loving one another, as Christ has loved and accepted us. We implore families and churches not to reject or condemn lesbian and gay members and friends. We commit ourselves to be in ministry for and with all persons (2012 Book of Discipline, Para. 161f).


I end this post by saying that there is still more to say. Perhaps, I've raised more questions than given answers. This is the first in a series of posts to address questions raised to me regarding same-gender relationships and how to address them biblically, faithfully, compassionately, and, of course, with the objective of making disciples of Jesus Christ for the transformation of the world in mind.

-Dr. Steve Pulliam
Senior Associate Pastor