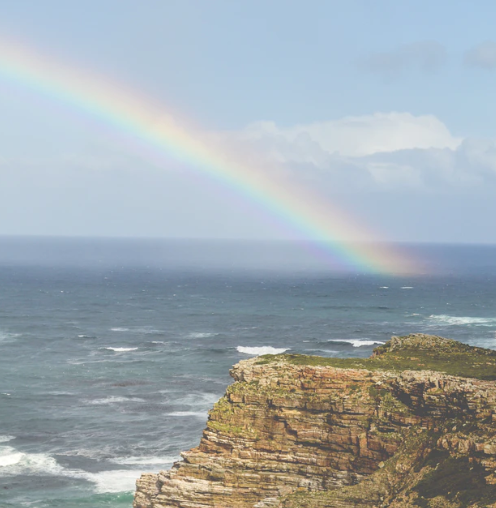 Free Mode - A Life Transformation Story
In the Spring of 2018, Arlene came to Genesis Church. She was vulnerable, hurting, and scared. Her street-strong persona and a lifetime of being in survival mode were completely eroded, and she wanted to end her life.
Born in Newport, Arkansas in 1972, Arlene inherited a world of insecurity and fear. Her father was gone all the time, and her mother worked three jobs to provide for Arlene and her sisters and brothers. When her father was home, his abuse of alcohol and drugs was a volatile recipe for anger, along with mental and physical abuse of his family.
In this toxic environment, Arlene had to grow up fast (cooking and keeping house before her tenth birthday), each day experiencing the extreme trauma of being in survival mode as a child. Although her mother loved her, she could not provide the security and support that a child needs. There wasn't time for church or any type of moral guidance, and Arlene lost her way, dropped out of school, and ran away from home at age fourteen.
Arlene wanted to be cared for; she was seeking love, which brought her to family in Fayetteville, but the pattern of dysfunction and abuse continued to such an extent that she turned to men promising to love and protect her. At the young age of fifteen, Arlene found herself pregnant and all alone. Pressured to end her pregnancy, Arlene refused and returned to a hard life on the streets.
Arlene found herself confused by what love was, not trusting anyone, and bouncing from place to place. By the time she was seventeen, she had two kids and was trying to be a good mom and provider. She described her entire adult life as "trying to find a world I wanted but didn't know how to get it".
At last, she began what she thought would be the long-term loving relationship she had always wanted. Tragically, the same pattern of abuse began and escalated to the point where she had to send the children away to a safe place. The man would apologize, and she wanted so badly to believe that he would change, that she stayed with him. One evening he brutally beat her, and she suffered stab wounds and an extended hospital stay.
Years of going in and out of bad relationships, struggling day to day, and feeling worthless, caused her to attempt to end her life with pills. By God's miracle of grace, a kindly older Christian woman saw her attempting to take the pills and intervened. The woman told her something she had never heard before: "God loves you and I do too." For the first time in her life, Arlene encountered someone who genuinely cared, and who referred her to Genesis Church. She was told that we could help, but after a lifetime of never asking for help, it was humbling to come to us.
From the first moment we met her, we accepted Arlene just as she was – broken and deeply skeptical of God's promise of restoration and hope. Ashamed by what she had done and all of her life's choices, it was hard to realize that God could forgive and love her.
"I have learned how strong faith and love is, I never imagined how powerful God's love is. I never dreamed how easy it would be to have peace, that the power of love would give me a new and better life, and that I could truly be valued."
This realization has been restoring every facet of Arlene's life. She has accepted Jesus as her Savior and joined our church. Every day she has a purpose and can almost always be found serving at Genesis in whatever way is needed and is known for her broad smile and big hugs.
"Faith has taught me patience and to make better decisions."
No longer faced with terrifying survival fears, Arlene sees there is hope and a future for her. She has been reconciling with her family, is anxious to work, and has even begun taking college classes!
"Had I not found God and a church home in Genesis – I wouldn't even be here. Genesis gave me a safe haven, a place where I can appreciate all that I have. I can smile and be happy with the family, love, and better life that I always wanted. I am forgiven and loved and can face challenges knowing that God has rescued and saved me."
The key to Arlene's transformation has been her Life Team, where four women meet with her every week to listen, encourage, challenge, and pray with her.
"I have a life to look forward to, even with the bad days. I'm not in emergency mode, I'm in FREE MODE! Never have I seen so much love as when I came to Genesis, I have never in my life been loved so much"
Psalm 71:20 -21 though you have made me see troubles, many and bitter, you will restore my life again; from the depths of the earth you will again bring me up. You will increase my honor and comfort me once more.