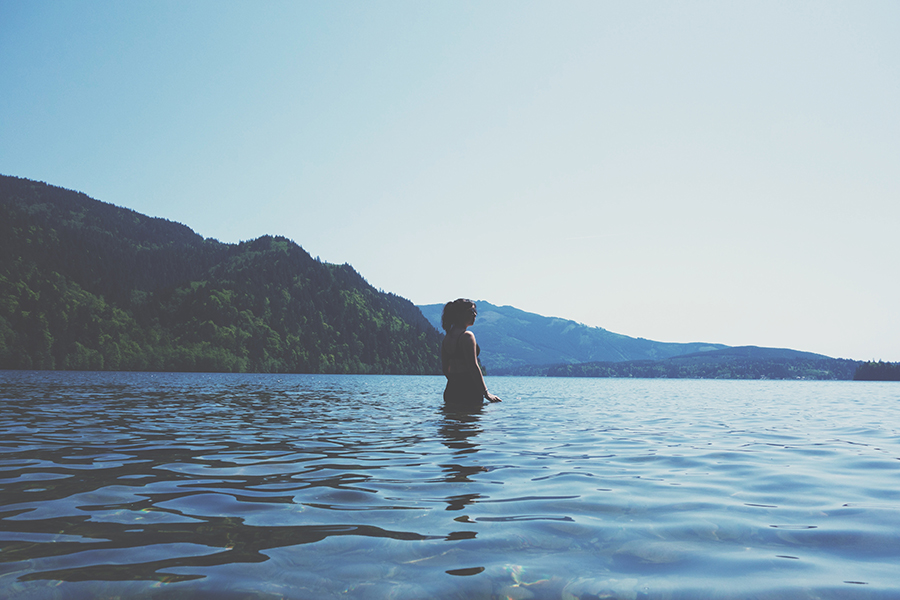 Do you Want to be Healed?
In the 5th chapter of the Gospel of John, Jesus encounters a man who's been suffering for 38 years and asks him if he wants to be healed. It seems like the answer to the offer of being healed would always be an obvious, immediate, emphatic "Yes!" - but the question can reveal doubts and fears in us.

The answer from the man reveals why so many of the people we encounter in ministry don't say yes! and receive the free healing and new life that Christ offers.

Living in constant suffering dulls the senses, breaks the spirit and causes a loss of hope of things ever changing. When all you've ever known is pain, the idea that you can be healed seems impossible and raises the real dilemma of "what am I going to do if things change?"

The man answers with hopelessness, despair, and excuses – he's accepted the way things are, has no faith they can change and doesn't believe that anyone (even Jesus) cares enough to help.

"Sir, I have no one to help me"

Olivia lived her entire life in foster care, going from family to family with low self-worth and insecurity building with each new home. Jeremy was 20 and she was 15 and desperate for love and a future when he "discovered" her.

For over 10 years he abused and mistreated Olivia, forcing her into prostitution and working at men's clubs - with physical and mental harm resulting if she didn't comply. That life, that pain, and that type of treatment where she was nothing but an object for men was all she knew.

The beatings became more frequent and brutal, and she ended up at Genesis Church – her beauty masked by black eyes and bruises, and unsure that anyone could help. "I'm worthless, and now I can't make money with the way I look. All I've ever been is used and abused, and no one cares enough to help."

We saw her with Christ's heart of compassion, realizing her coming to us was a desperate plea for a complete change in her life. She wasn't to be judged for her past – but to be assured that she was a precious, forgiven child of a loving God who would give her healing and freedom.

Pastor Jody Farrell asked her if she wanted to be healed, and if she believed God could radically change her. Her hesitant response was that she wanted to be healed, but how? Won't it cost me everything?, and what would I do next?

Healing can be scary because it often comes at the price of losing everything we once knew. She eventually did lose her home, her income, and all those in her life. Healing always brings a new start, wholeness, and the hope that life can be different.

Olivia recently relocated out of the area, but she excitedly called me last week to tell me all the miracles God was performing in her life:


A godly man who loves, protects, and respects her has entered the picture.
She has found a church home where she was welcomed as a daughter of the King.
She found a real job, for the first time, where she is judged not on her looks, but on how hard she works.
A future full of grace, free of shame, and with the assurance that she is truly loved and healed by Jesus.


Healing and faith – freedom and hope – love and a clean slate, are all intertwined in Christ's question:

"Do you want to be healed?"

The Bible speaks of "Forgetting the past and looking forward to what lies ahead," (Philippians 3:13), and that is a challenge Christ's offering of healing calls us to. A challenge that causes us to hesitate even when we really do want to be healed. A challenge that can only be realized with Christ's promised presence, God's unfailing strength, and the continual work of God's Spirit in us.

Prayer - Lord, we come to you broken, shackled to our past, and trapped in the ways things have always been. We know you're the only one that loves us for who we truly are – your children in need of healing. Help us to say "Yes!" to your compassion and grace, to receive the free forgiveness you offer, and to not fear the changes that being healed and set free might bring. We trust that you can begin and complete an amazing work in us. In the name of the One who helps us forget the past and press forward – Jesus Our Healer, Amen.

-Glenn Miller
Local Missions Coordinator