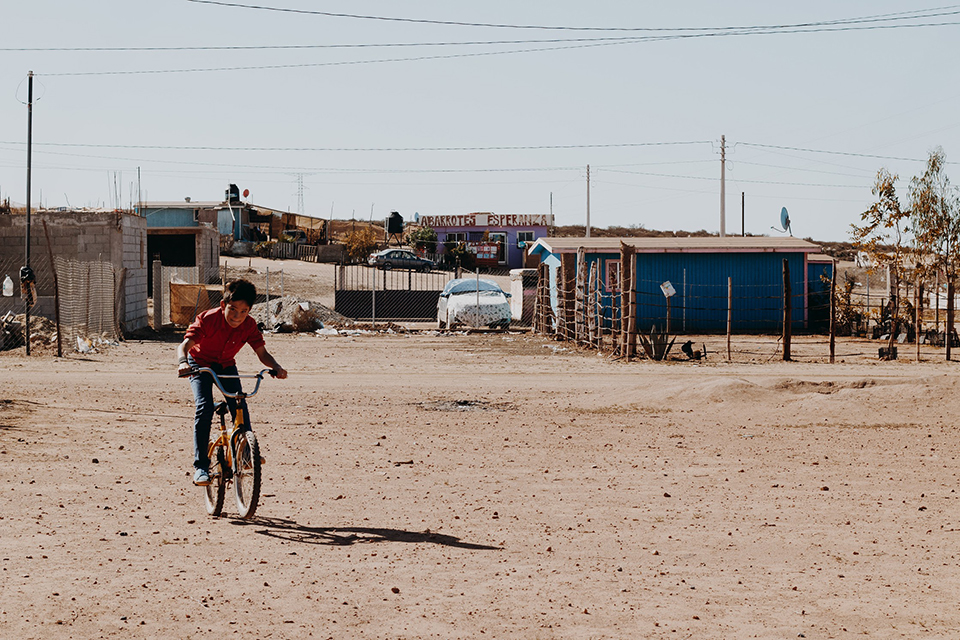 CSM Mexico Spring Break Mission Trip Recap
Dirt. Everywhere. As far as the eyes could see – sand, dirt, and dust. Welcome to Vicente Guerrero. An agricultural area, Vicente Guerrero is a part of the Baja Peninsula and approximately 175 miles south of the Tijuana/San Ysidro border checkpoint. Everything is more difficult here. Access to fresh food, water, and basic human necessities proves a challenge at every turn. A large percentage of the population are field workers where they make only a few dollars a day. Yet, with all of the difficulty, the people are warm, friendly, and thankful.


Spring Break, 2018 will be a Spring Break I'll long forget. I had the opportunity to go to Vicente Guerrero along with 37 others to help build three houses for local impoverished families. Above you'll see what the drive to Vicente Guerrero looks like. It was beautiful. But also long. And very, very, windy (curves, not gusts- though, it was also gusty). So much could be said about this trip; God showed us how powerful worship through song can be in a unified group of people, how distracted we can be by material things, how often times it's in the darkness that His light shines all the more, and how at the core of our existence we all long for the same thing- to be known and to be loved.




This is Catherine. She is the sweetest thing and could melt even the coldest of hearts with her big brown eyes and beautiful smile. She was the daughter of the family in which we built one of our three houses for. I can't even put into words how excited she was about three things: One, bubbles, two, a bedroom of her own, three, a mattress. It was such a great reminder to be thankful for the little things I can take for granted, and that in the practice of said thankfulness how much joy can be had. All of the children were incredible. So much life and excitement in a world of deep despair.




The poverty in Vicente Guerrero is the most extreme poverty I have personally experienced. Families crowd multiple people into cardboard huts and attach to them anything that resembles building materials. Pallets, plastic wrap, old tires, etc., all become a means to end homelessness.





After a lot of hard work (and a few mistakes) all three of our teams were able to provide their families with a home that looks similar to the one you'll see below.




This story wouldn't be complete without Luis and it is a struggle even putting into words what meeting Luis meant to my life. He was an incredible example of what selfless love for one's community truly means and looks like. Luis is a neighborhood local whom we met years ago through the building a house for him and his family. He has now taken that blessing and continues to spread the love of Christ with him wherever he goes. He worked tirelessly with us all day helping guide us on our house build, only to then work his normal job all night. His passion for Jesus and the love he has for his neighbors was shown by his words and deeds daily. Luis is kingdom-focused and spirit-filled and you couldn't help but feel encouraged after an interaction with him.

I could share many more pictures and stories, but it was a life-changing trip for me personally, and I know others felt the same. I'm hopeful for what God is doing in Vicente Guerrero, and I can't wait to get back there. In the meantime, I'll be vigilant with my thankfulness, intentional with my finances, and prayerful for my brothers and sisters everywhere. While building three houses is a huge praise, ultimately, we were reminded our true purpose here on earth.

As one of the leaders on our trip would say, "What good is a house if we don't take them with us to the big house"…

-Devon Arredondo
Director of Contemporary Worship & CSM Senior High Leader