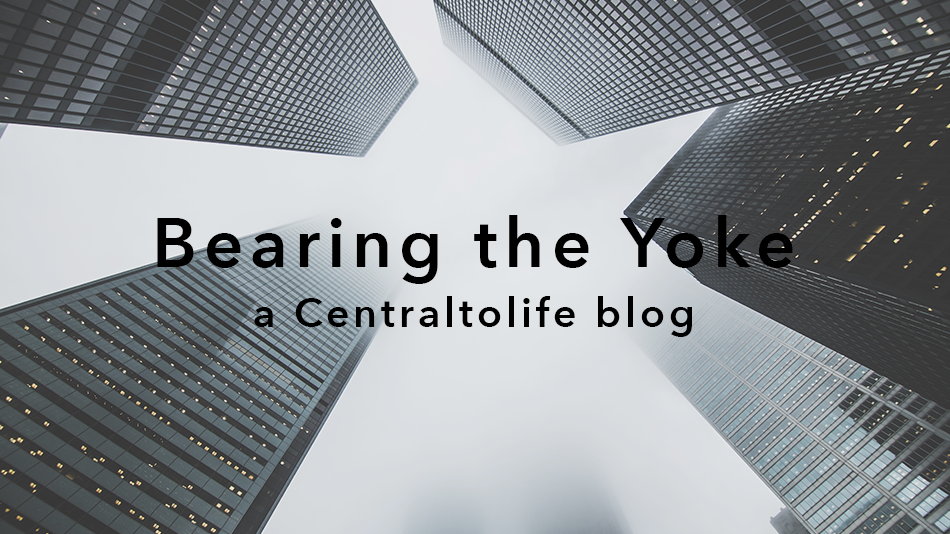 Did you know that Americans work ~137 more hours per year than the Japanese, ~260 more hours than the British, and ~499 more hours than the French?
But it's not only work. Americans watch over 5 hrs of television a week, the average person spends over 4 hours a day on their preferred device, and the average public school kid in areas of affluence is involved in over 7 hours each weekday on extracurricular activities; private school kids add an extra 20% on top of that!
And we wonder why stress and anxiety are on the rise??
Workaholism and busyness are a couple of the only socially acceptable addictions. And not only is it acceptable, but it's also almost idolized! We champion it, right? We run ourselves ragged wondering when we're going to catch up, and then spend our leisure time on more activity that we pretend is "rest". The cycle is never-ending and the cure, taking care of our spiritual needs, gets thrown to the side for another day with more time.
But those days rarely come...
"Then Jesus said, 'Come to me, all of you who are weary and carry heavy burdens, and I will give you rest. Take my yoke upon you. Let me teach you, because I am humble and gentle at heart, and you will find rest for your souls. For my yoke is easy to bear, and the burden I give you is light.'"

Matthew 11 : 28 - 30 NLT
You see, yokes were tools of the farming trade designed to take away the weight of the plow. Here Jesus is using a metaphor which says to His followers, put my yoke upon yourselves, for it's easy to bear.
As we kick off the fall, it's easy to let our burdens weigh us down. As we run from activity to activity we wonder if there's a different way. Jesus' answer is a resounding, "YES!" He calls his followers to a simpler life. A life that focuses on two main things: loving the Lord with all your heart, and loving your neighbor as yourself.
To me, this is what Worship+ is all about. I believe the local church is the hope of this world because the local church has the potential to show others a simpler way to live. A life that says, "I will make worship a priority" and a life that says "I will make service a priority".
This simpler life, while it's exactly what we need, is often the last thing we choose. This is because it takes sacrifice, so we run from it. But Jesus reminds us that the sacrifice (putting on his yoke) is actually easy, and the more we spend time with Christ, the easier it gets!
How could we ever expect to see the world through Jesus' eyes, or live life under His yoke, if we only spend an hour in worship per week?
This fall, let's commit together as a church, to love the Lord with all our hearts, to serve our neighbors as ourselves, and to take upon the yoke of Jesus. Let's stop starving our spiritual selves and start living at the pace of Jesus, a call to a simpler life where everything flows out of our spiritual habits.
For if we remain in Him, He'll remain in us. But apart from Him, we can do nothing.