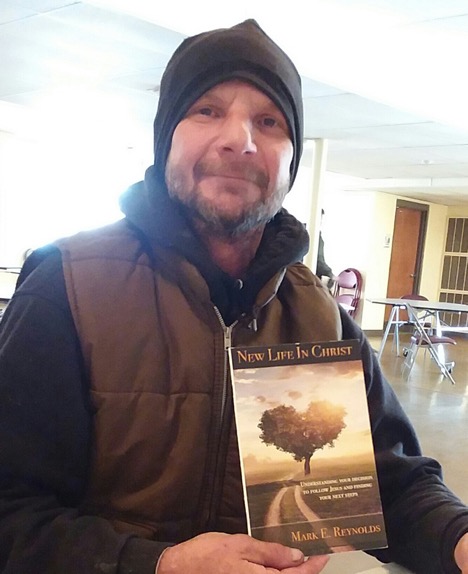 Mark out a straight path for your feet; stay on the safe path. Proverbs 4:26

At our Morning Manna services at Genesis on Sundays, we have been talking about becoming the men and women that God created us to be, and following Christ as salt and light no matter what our circumstances may be.

It began with looking at New Years' resolutions (which can be made any day, not just on January 1 as "the Lord's Mercy is new each day") – and resolving to change the way we have been living. That starts with trusting God and seeking His power to change our lives. We've all tried to do it 'Our Way', and our best efforts and thinking have left us empty and lost like sheep without a shepherd. Jesus promises to be our Good Shepherd and to lead us to still waters and green pastures. We truly have to believe that He can do what He promises.

Letting go of the past is crucial as we seek to follow God's way for our lives and to fully live in His present and future for us. All that's behind us can teach and be a lesson for us, but it can also be a heavy burden of shame, regret, and loss. The Bible says to "Forget the past and look forward to what lies ahead, and to press on to reach the end of the race (Philippians 3:13-14)."

Many of our guests have come to believe and trust that God has a plan and purpose for their life, and they want to start living in His will and by His way. We've seen people let the past go and see that God will completely forgive us our past and give us the hope of a new way of being and living day to day.




Now the question becomes – How do we begin to take the first steps along Gods' path?

I've likened it to a bucket-list adventure that I've long wanted to experience: float the Colorado River. To begin that journey along a raging river, one must have a trustworthy and dependable guide; one with experience, strength, and references from lots of people who have survived the journey with them. You would also want to choose a guide with all the right quality equipment and supplies to make the trip a success.




Jesus is our true North, a guide we can trust with our very lives. Life is infinitely more challenging than a day ride down a river, yet how many of us think we can be our own guide through this journey?

His love never fails, His Grace is enough, and His strength is eternal. The saints who've gone before us, and the strong Christian brothers and sisters that God has brought into our lives all testify that He will lead us to a place of peace and safety. He's got all that we need for our journey: His Spirit to guide us, His Son to never leave our side, and His full armor to protect us in whatever battles, storms, or wild rapids that life throws at us.

To begin the True Path with God means we must establish a relationship with Him as our King, Shepherd, and Guide.

Many at Morning Manna or in churches may identify as Christians, but they've lost their way as their close relationship with Christ has given way to them serving as their own outfitter and guide.

Some have never known God as their Savior, but are seeing that His way is the way of freedom, hope, forgiveness, and new beginnings. By faith, they are beginning a new life in Christ.




Others identify themselves as atheists or agnostics, and the challenge is to show them that our existence is not some random chance collision of matter and freak accident of time, but that all created things, including themselves, have a Creator. A Creator that values each life and who offers relationship and healing, hope and purpose, and guidance and a new path in life.

Establishing that relationship with God is the first step along the true path, acknowledging that He wants the best for us, believing He is a trustworthy guide and seeking His will and way for our lives.

Lord, we know that following you is the True Path in life. Give us the strength and courage to trust you as our guide, and to follow wherever Your will might lead us. We know that You are always with us, always love us, and always have the best plans for us. In the Name of the One who is our Good Shepherd, Jesus, Amen.

-Glenn Miller
Local Missions Coordinator