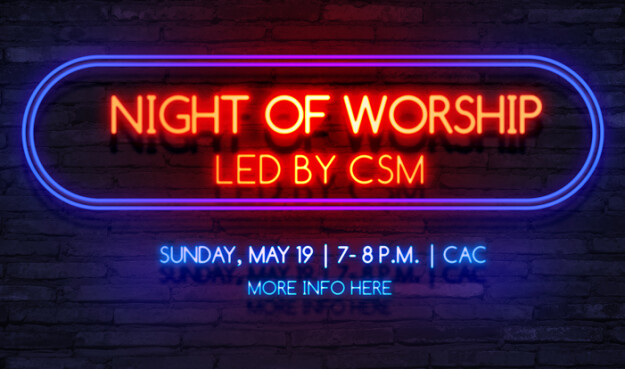 CSM Night of Worship
Sunday, May 19, 2019, 7:00 PM - 8:00 PM
CSM Night of Worship
Sunday, May 19 | 7 - 8:00 p.m. | CAC
The spiritual gifts run deep among our students. From prayer to praise there is too much talent for us to keep to ourselves. Come and experience a night of worship with Central's Student Ministries worship team. You don't want to miss this first time ever, from the heart, student lead night of awesome praise and worship! Everyone is invited.
Peanut Butter drive: Bring a jar of peanut butter for the Fayetteville High School Food Pantry.