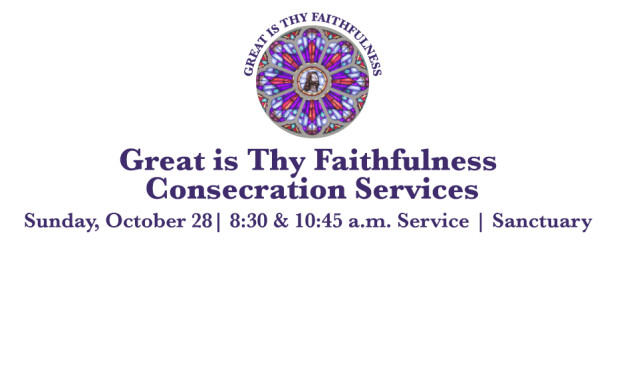 Great Is Thy Faithfulness Consecration Services
Sunday, October 28, 2018, 8:30 AM - 12:00 PM
Great Is Thy Faithfulness Consecration Services
October 28 | 8:30 & 10:45 a.m. | Sanctuary
It's hard to believe that our Sanctuary Renovation is almost complete. We invite you to join us for our consecration services in the Sanctuary. Our Bishop, Gary Mueller, will be preaching and overseeing the consecration of our new music suite and renovated sanctuary. Come tour the new facility at the 9:30 hour or after the 10:45 classic service. This will be a great day in the life and history of our church!