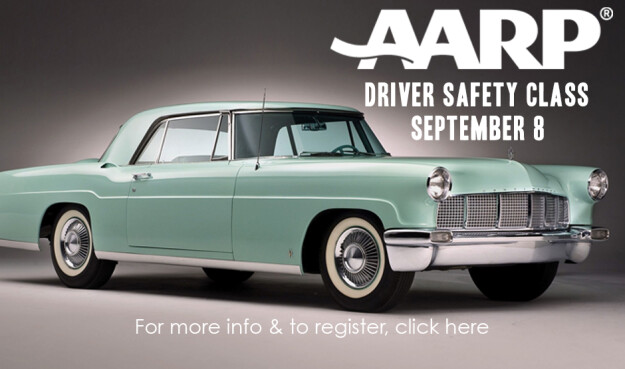 AARP Driver Safety Course
Saturday, September 08, 2018, 9:00 AM - 3:00 PM
AARP Driver Safety Course
Saturday, September 8 | 9 a.m.- 3 p.m. | Wesley 310
Cost: $15 for AARP members, $20 for non-members
It's important to refresh your skills! In this course you will learn:
Preventative measures to reduce driver distraction
Techniques for handling left turns, right-of-way, and roundabouts
Proper use of safety belts, air bags, anti-lock brakes, and new technology found in cars today
…and much more. The cost is $15 for AARP members and $20 for non-members paid with cash or check on the day of the class. Lunch is included. Registration is required. To register, contact Susan Meek at 479-442-1818 or fill out the form below.