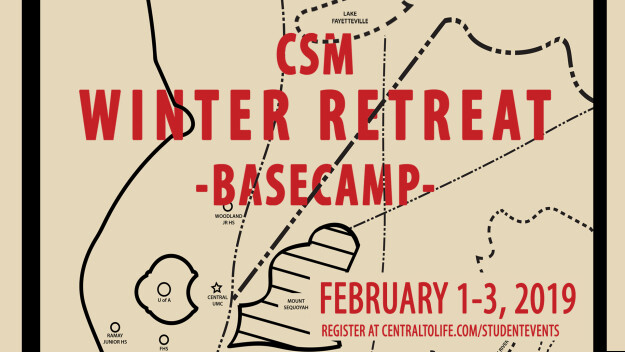 CSM Jr. & Sr. High Winter Retreat
Friday, February 01, 2019 - Sunday, February 03, 2019
CSM Jr. & Sr. High Winter Retreat
February 1 – 3
Cost: $50
Registration required
Start your new year off on the right foot with a weekend retreat. Students will be spending the night in host homes with their small groups. Saturday will be a time for worship and games, ending the afternoon with a big focus on a food drive collection. You won't want to miss this opportunity to grow closer together in Christ, experience great activities and serve the Fayetteville community.
Click here to register.