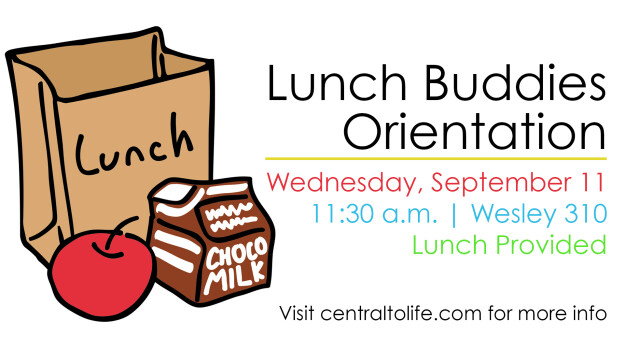 Lunch Buddy Informational Lunch
Wednesday, January 16, 2019, 11:30 AM - 12:30 PM
Lunch Buddy Informational Lunch
Wednesday, January 16 | 11:30 a.m.-12:30 p.m. | Wesley 310
Lunch Provided!
Interested in becoming a Lunch Buddy at Asbell Elementary? Then join us for an informational lunch on Wednesday, January 16 from 11:30 a.m. - 12:30 pm. in Wesley 310. This will be a great time to hear more about this awesome ministry and how you can partner with Asbell to make a difference in a child's life!